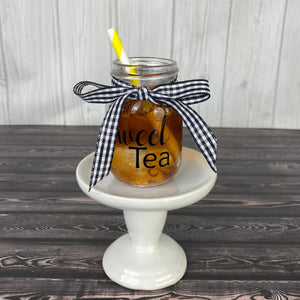 This adorable MINI sweet tea is the perfect addition to your tiered tray decor. You can't even tell the difference between this fake iced tea and a real glass of sweet tea. This is non edible and for decoration purposes only.

Looking for more home decor?  Check out the rest of our shop!
Because these are handmade, the finished product will have slight variations from the pictures.